Mike
Mike is the loving and devoted husband of Dr. Tory. He graduated from Michigan State University in 2005 with a Bachelor's degree in engineering. He then went on to have a successful career in the manufacturing sect while earning his master's degree in engineering management in 2015. He left his career behind in 2022 to join Parkside Endodontics and oversees all aspects of the practice including marketing, billing and customer relations. Mike's unique training in problem solving and superior customer service make him a perfect fit for his new position! The only problem is that now his wife is his boss at work AND at home, so he better behave! 
As a father to two young boys, he doesn't have much free time but outside of work he loves watching football and playing Magic the Gathering.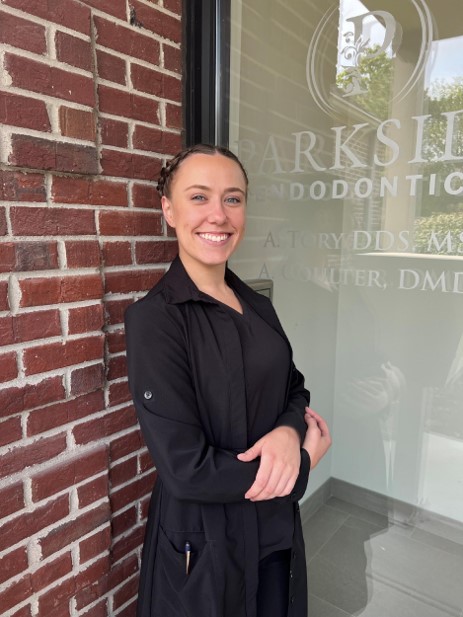 Chelsea
Chelsea has been an endodontic dental assistant since 2015.
She prides herself on patient care and her proficiency as an assistant.
Outside of work she is a talented billiards player. She also likes volleyball, hockey, and kickball. When she isn't playing sports, she is outside spending time with her dog (Ghost) or traveling.
Casey
Casey is 28 years old and has been a dental assistant for 5 years. She is also a wife to her wonderful husband, Austin, and a mother to the sweetest little 3-year-old boy named Theo. They are also expecting another baby boy, joining their family in January 2023!
When not at work, she loves spending quality time with family and friends. Traveling, concerts and sporting events are some of her favorite activities. She is looking forward to assisting in providing the highest quality of patient care here at Parkside Endo!